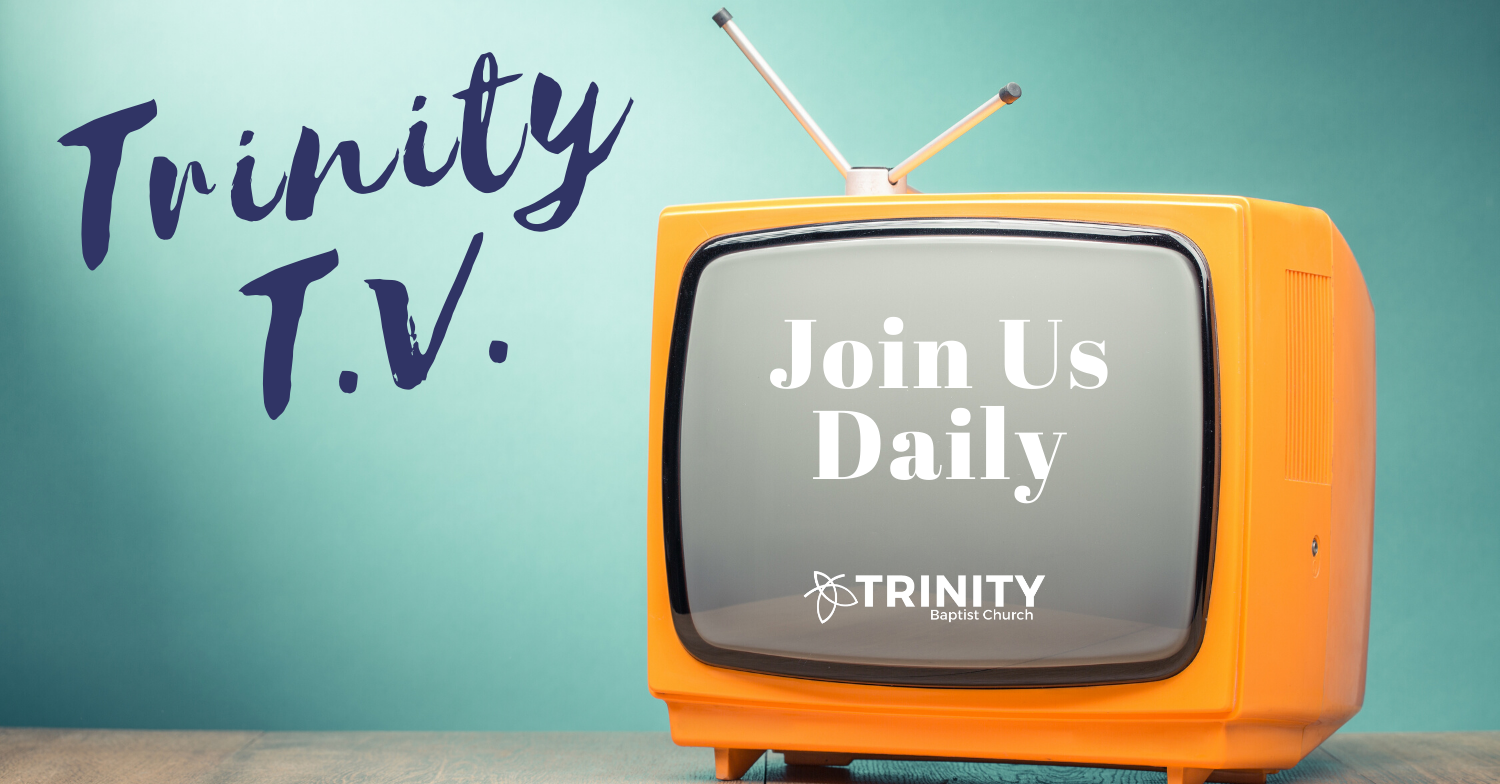 Save to your Calendar
Join us for Trinity TV on Trinity's Facebook page (@tbcsherwoodpark) for a daily devotional and other ministry programming. Take this opportunity to connect with your Trinity family in the midst of these unique times. Connect with the presenter and others during each broadcast.
Morning Devotions - Monday - Friday @ 10:30 a.m.
Mondays @ 11 a.m.—Trinity Tots with Ashley
Tuesdays @ 11 a.m.—Trinity Kids K-4 with Ashley
@ 7:00 p.m.—Bible Study with Pastor Jeff
Wednesdays --
Thursdays @ 11 a.m.—Trinity Edge Grade 5/6 with Ashley
@ 7:00 p.m.—Trinity Youth with Pastor Clinton
Fridays --