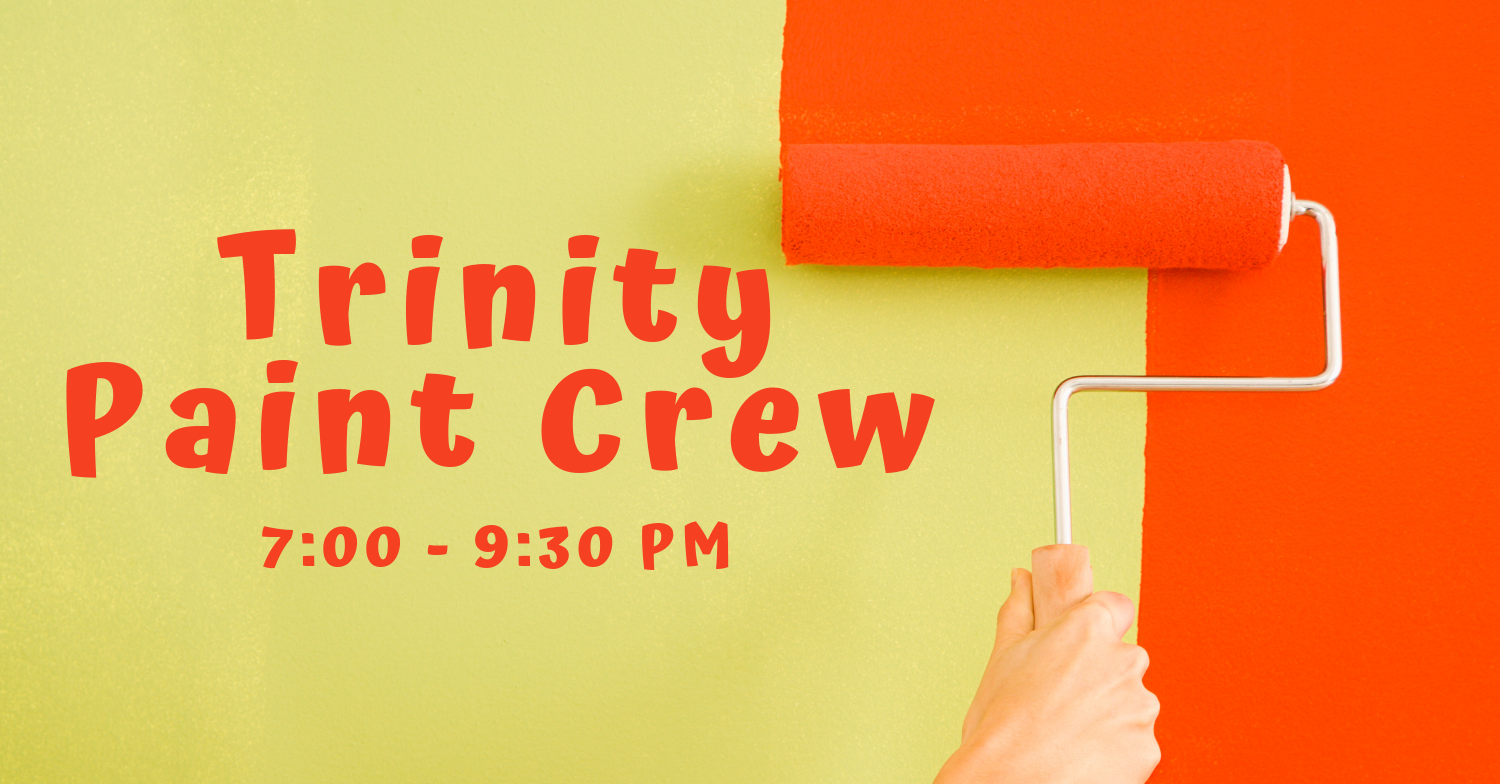 Save to your Calendar
Some of the walls at Trinity Baptist Church are in need of a little TLC. Be part of the team this fall giving new life to some of Trinity's spaces. No experience is necessary. Painting dates are scheduled as follows: Sept 16; Oct 7 & 21; Nov 4 & 18.
All supplies will be provided by Trinity. Contact Patti C. ([email protected]) to sign-up or for more information.