Friday, March 8, 2019
6:30 - 8:30 pm
Trinity Baptist Church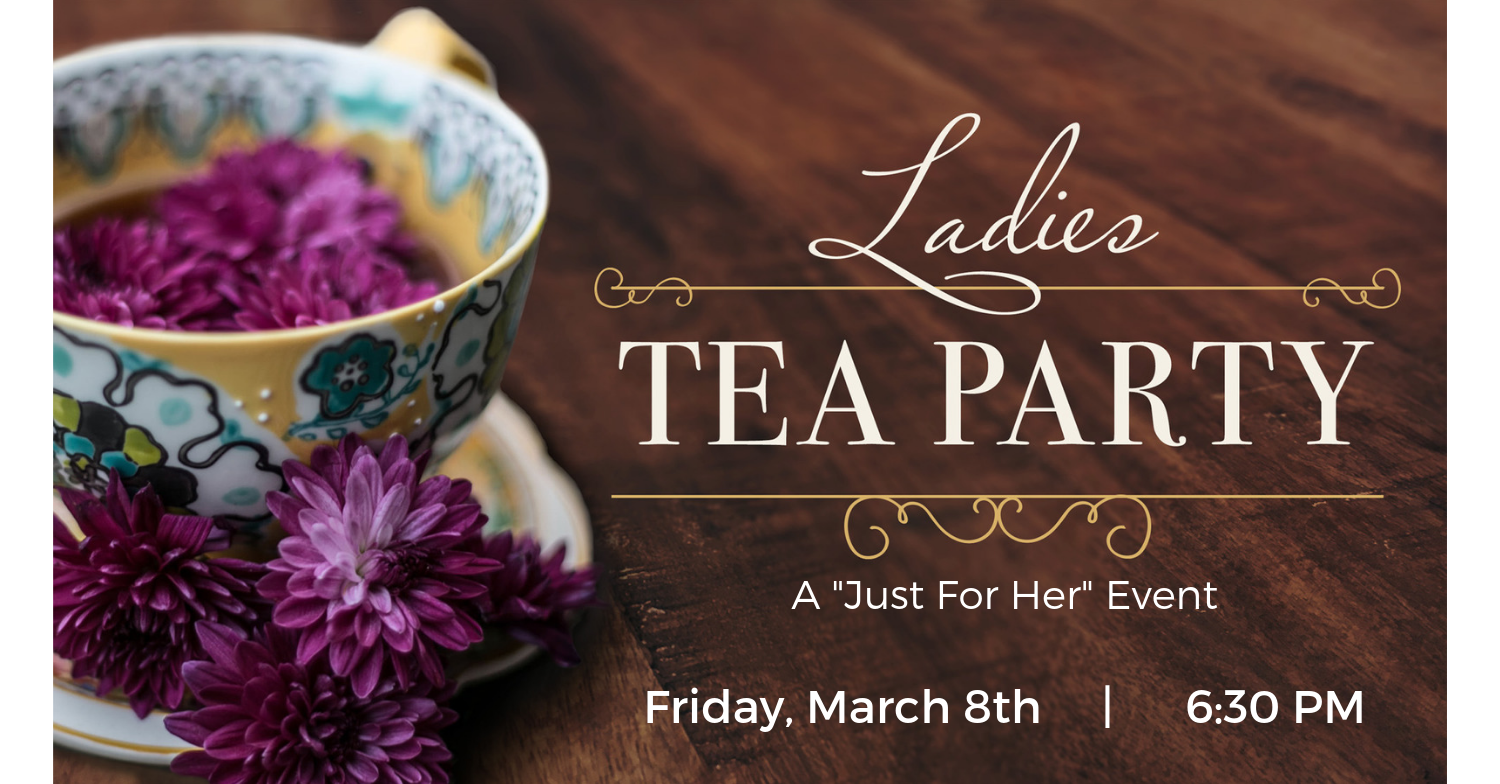 Join our "Just For Her: Ladies' Spring Tea" on Friday, March 8th @ 6:00 PM here at Trinity. Take the opportunity to relax, chat with other ladies, and hear inspiration from our guest speaker, Heather L. An assortment of tea, sandwiches, and desserts will be available.
As always, our ladies will be accepting donations for a select charity. For this event, Just For Her will be collecting the following items for the Mustard Seed: ground coffee, Coffee Mate, individually wrapped tea bags, and granulated/cubed sugar. Items will be collected during the event or may be dropped off in the foyer on any Sunday.