February 1 - 28, 2019
9:00 am
Trinity Baptist Church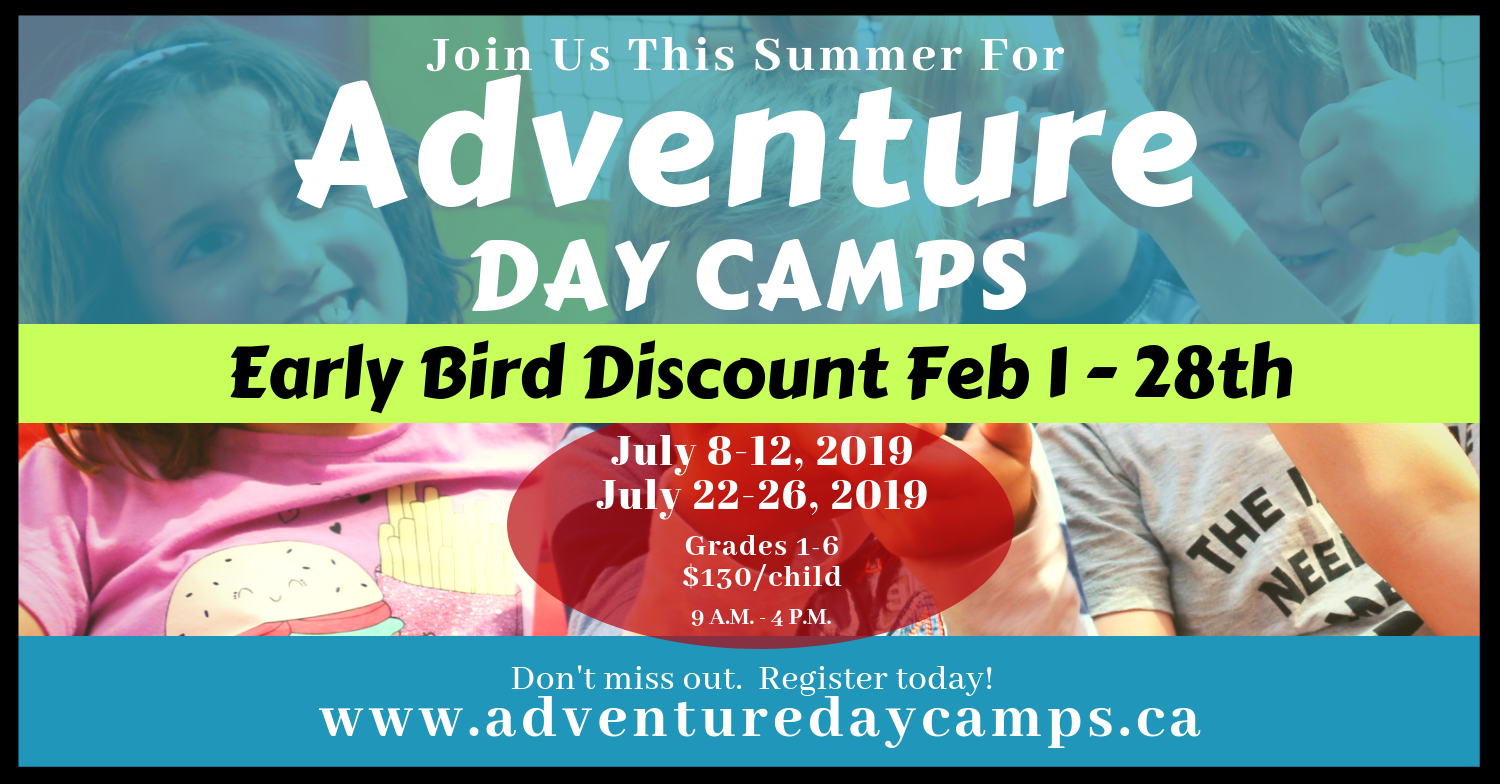 Don't miss out on a great opportunity. Early bird registration runs February 1st to 28th for our 2019 Adventure Day Camps and is only $110 per child! That's a savings of $20 per child! WOW!
Head on over to our Adventure Day Camps website to find out more information.