Thursday, March 21, 2019 Next Date
7:00 - 8:30 pm
Trinity Baptist Church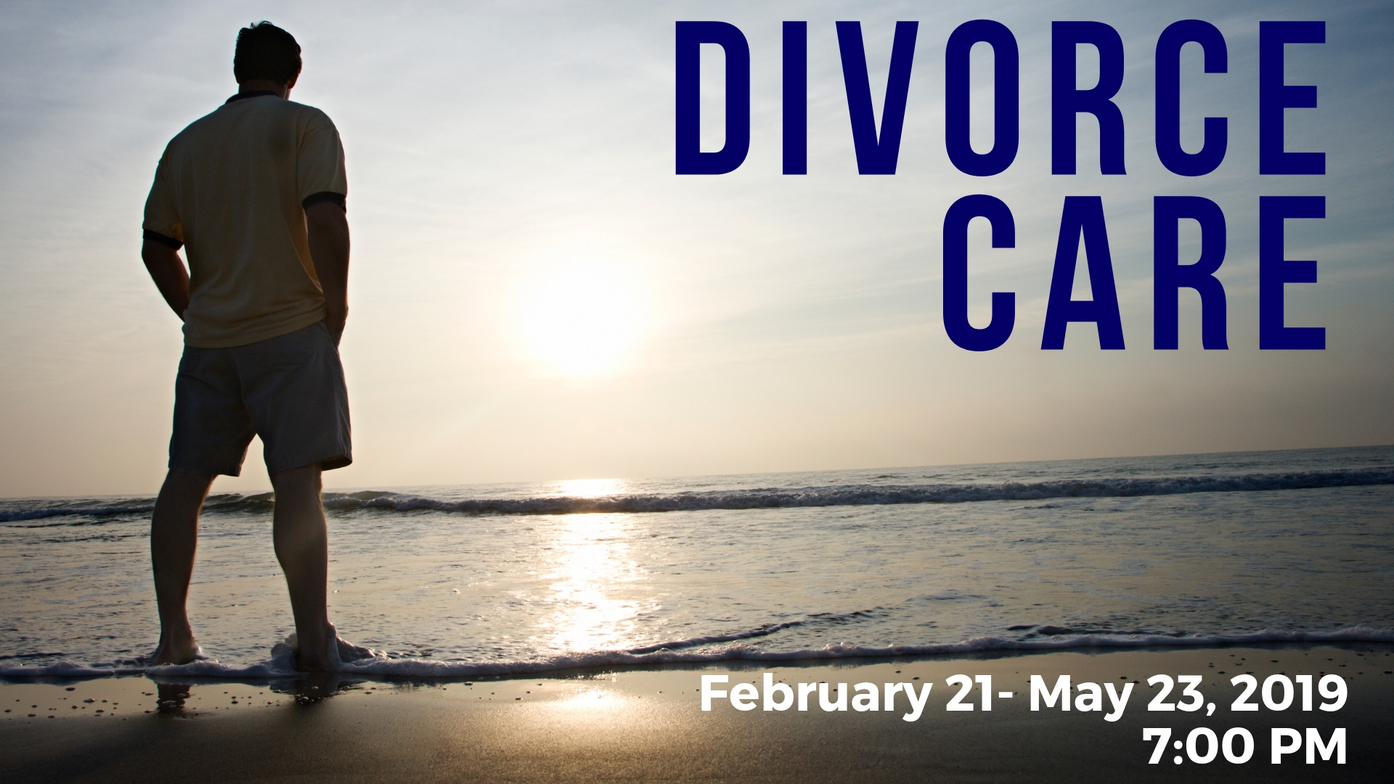 Due to a family emergency, our DivorceCare leaders are out of province and have requested that we postpone our DivorceCare start date. We sincerely apologise for any inconvenience this may cause. Trinity's DivorceCare will now begin on Thursday, February 21, 2019 and will run until Thursday, May 23, 2019. There is no DivorceCare on Thursday, March 28th due to spring break. Cost is $20 which includes the workbook. No childcare is available. Please register at www.divorcecare.org.