This event has already occurred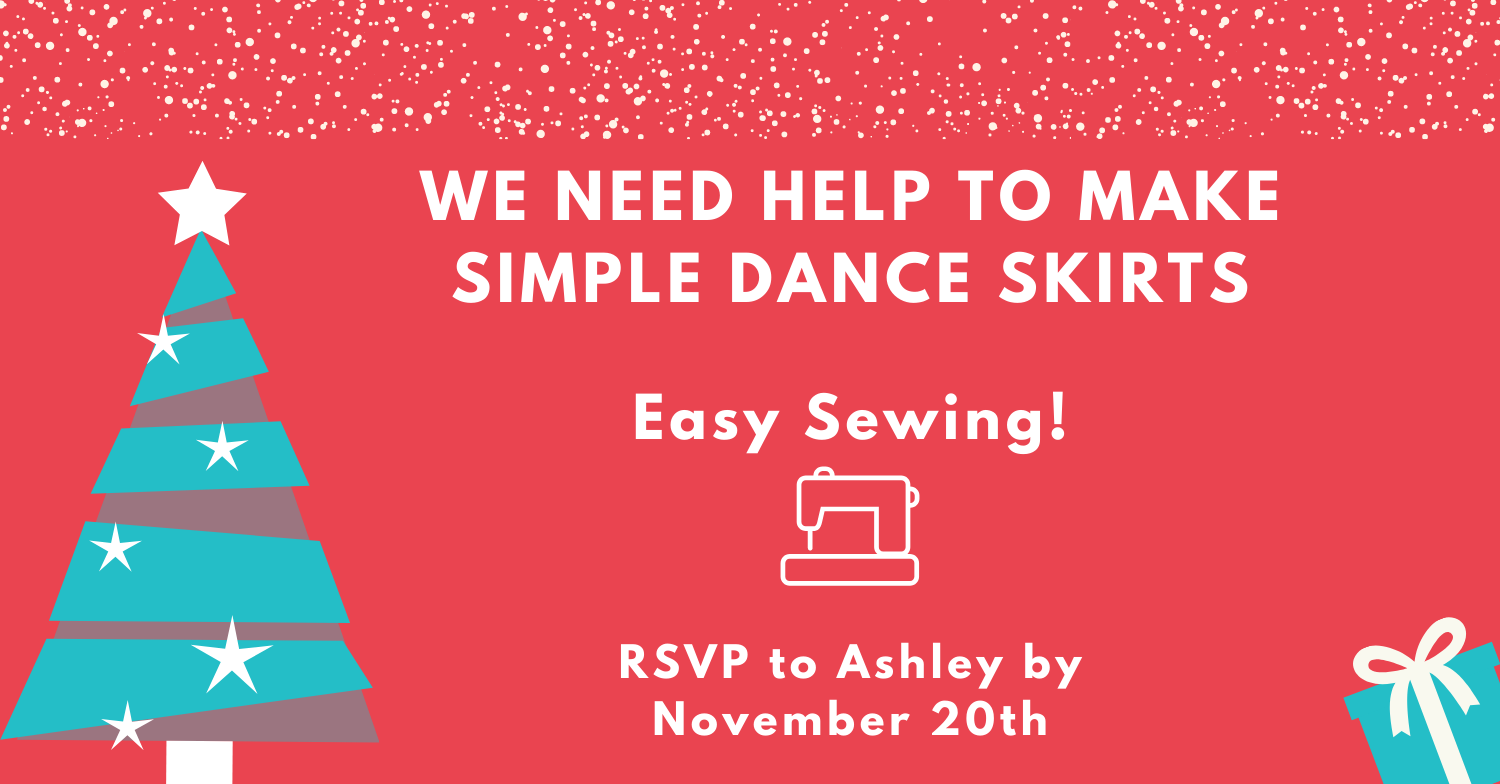 Save to your Calendar
We are looking for some help to sew simple circle skirts for dancers for our upcoming Christmas Musical. If you have a sewing machine and can sew simple lines you will be able to sew these basic skirts.
Fabric, supplies, simple patterns and video tutorial will be provided.
Please RSVP by November 20th to Ashley at [email protected] and she will get you set up with all you need.