Wednesday, April 10, 2019
7:00 - 8:00 pm
Trinity Baptist Church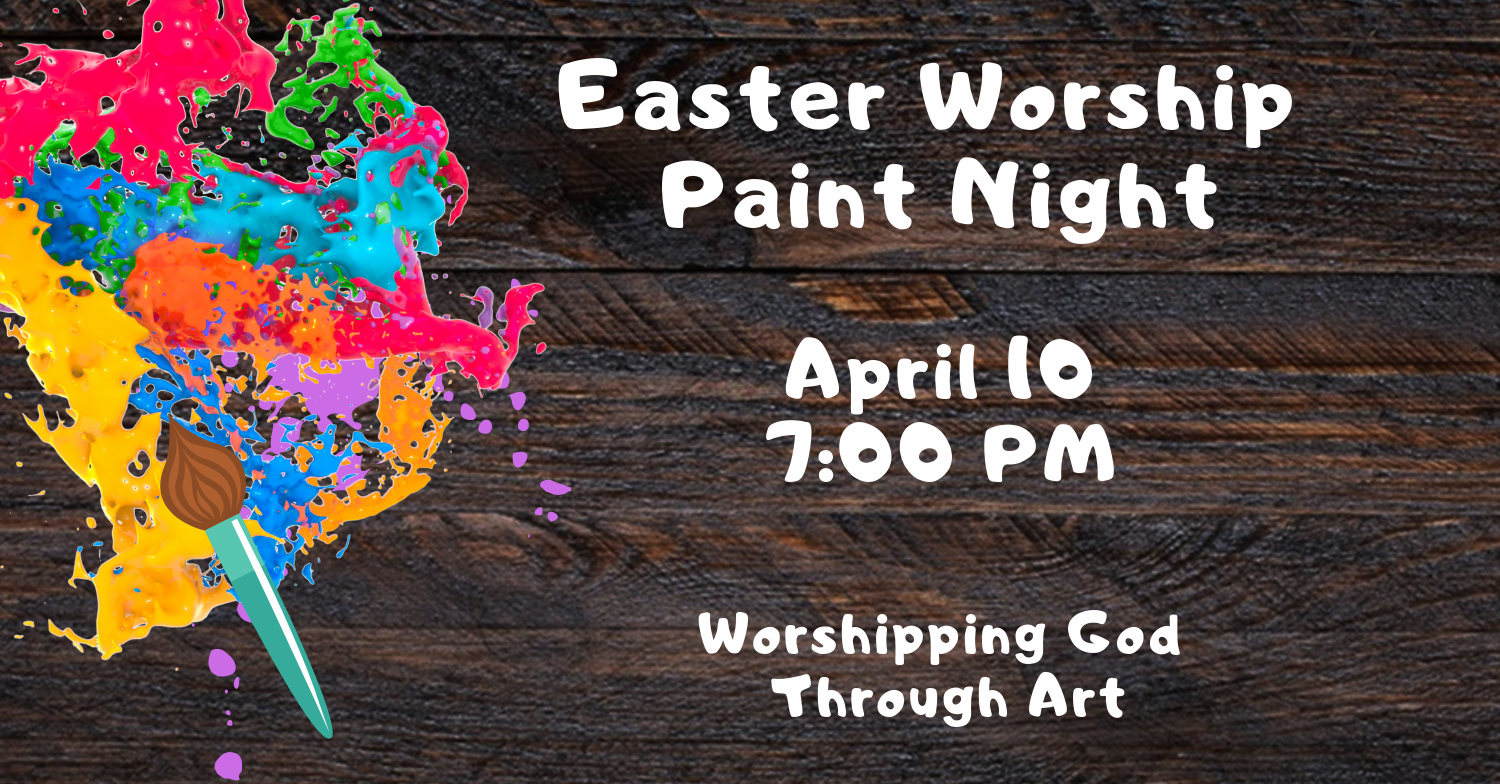 Join us for an evening of worshipping God through art. Supplies will be provided at $5 per person or $15 per family. Listen to various Easter themed items and paint as you feel led. Art will be displayed in the Fireside Room on Easter Sunday.